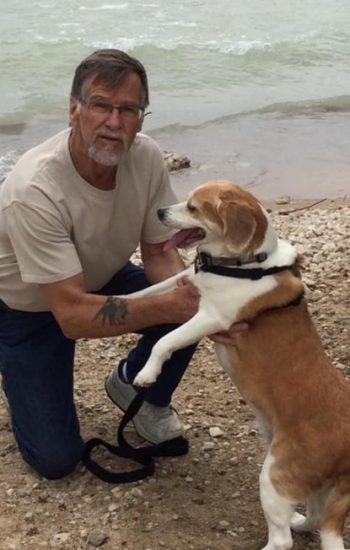 Charles L. Chaplin
Visitation Date:
Tuesday, March 19, 2019
Visitation Time:
3:00-9:00 p.m.
Funeral Home:
Salerno's Rosedale Chapels
Place of Funeral:
Living Hope Church
Funeral Notes:
Family and friends are asked to gather Wednesday 10:00 a.m. Living Hope Church
Interment:
Burial Private
Charles L.Chaplin 68 of Elk Grove Village IL,passed away Friday March 15th after battling pancreatic cancer for 14 years.
He was the beloved husband to Pamela ,loving father to Leanne Rider(Steve),Laura Garland (Greg),Eric,(Kristine),Joshua and step-father to Nicole Dixon (Michael Makowka) . Brother to Cathy Matthews and Tracy Morgan. Grandfather to Kelsie,Andrew,Noah,Cassidy,Gage,Oscar,and Samuel. Born to Charles William Chaplin and Frances Marie Masters December 14th 1950 in New Castle, Pa. Charley (Spike) proudly served as the president of the Union Township High School Future Farmers of America .After high school, Charley enlisted in the Air Force, serving four years before beginning his career at Ozark airlines ,O'hare airport . Charley retired from Clear Lam Packaging in 2016. Charley enjoyed reading,fishing,riding his motorcycle,and spending time outdoors.
Visitation will be held at Salerno's Rosedale Chapels in Roselle IL, Tuesday March 19th from 3-9 p.m. A service will be held at Living Hope Church in Elk Grove Village IL on Wednesday March 20th at 10 am . Friends and Family are welcome to attend.