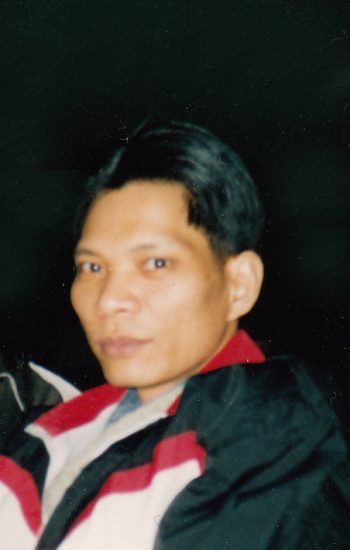 Crisanto T. Pineda
Visitation Date:
Friday, October 12, 2018
Visitation Time:
3:00-9:00 p.m.
Funeral Home:
Salerno's Rosedale Chapels
Place of Funeral:
St. Isidore Church
Funeral Notes:
Family and friends are asked to gather at the funeral home Saturday at 9:30 a.m.
Interment:
Burial Private
January of 2018 Crisanto T. Pineda was diagnosed with stage 4 colon cancer. He had fought a long and hard battle of his illness. Crisanto passed away October 7th, 2018.
Born on April 4th, 1958 and raised in Pampanga, Philippines; family of fifteen. Crisanto immigrated into America in 1993. Following his first job in Flying Foods the same year. 2003 he got married to Marissa and had two kids, Nicole and Kristin Pineda. Lived in Carol Stream for over 15 years and worked over 30 years at Flying Foods.
Crisanto was a hard-working and loving father of two kids, devoted husband, caring brother and generous uncle. He enjoyed being outside gardening with his dog Chips, fishing and barbecuing with the family, watching movies with the kids, and exercising and spending time with his wife. Crisanto was always thinking of others before himself and was someone everyone knew they could depend on. He was a kind hearted and funny man who would fill the entire room with smiles and laughter. Crisanto was well loved and appreciated by his friends and family.