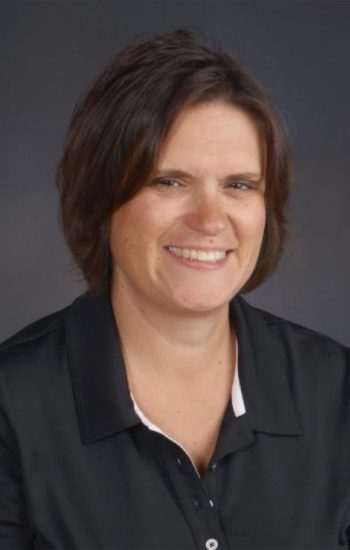 Jennifer Zorn-Sargent
Visitation Date:
Saturday, April 20, 2019
Visitation Time:
2:00-9:00 p.m.
Funeral Home:
Salerno's Rosedale Chapels
Interment:
Burial Private
Jennifer M. Zorn-Sargent, loving wife of John C. Sargent III;
cherished mother of John Carter Sargent IV and Kaileigh Anne Sargent; dearest daughter of Fred and Nancy Zorn; dear sister of Matthew Joseph (Stacey) Zorn; loving goddaughter of Bill and Linda Edwards and fond niece, aunt, cousin, and friend to many. Jennifer
lost her life to breast cancer five short days after her 44th birthday.
Professionally,
Jennifer was a respected and loved educator at Wheeling High School. She was a National Board Certified Teacher with a B. A. in English and Theater from Eastern Illinois University and a Masters in Reading from Roosevelt University. During her tenure at Wheeling
High School, she was heavily involved with the theater program, and she led the speech team to a state championship. Jen was a Professional Learning Community leader at W.H.S. for the freshman team; she served as a district leader for SAT and curricular workshops;
and she served as the Freshman Class Sponsor for student council, as a member of the D214 calendar committee and AVID site team at W.H.S. She represented her fellow peers as their union representative and advocate. Earlier in her career, she also taught at
Fremd and Bartlett high schools. Her loving and caring nature will be missed by all her students and colleagues.
Personally,
Jen was a caring, loving, and diligent mother to her two children, Carter and Kaileigh. She helped manage their active schedules as members of the Cub Scouts, hockey teams, softball teams, and soccer teams, often becoming a manager or team mom for her children's
activities. Jen was also a loving and supportive wife to her husband, John, with whom she shared the responsibilities of building a home. She was an avid Chicago sports fan, attending many Blackhawks, Cubs, and Schaumburg Boomers games, but her first and foremost
passion was a love of the Chicago Bears. Jen supported her friends and loved ones in their endeavors, whether it was a local band, a cheer competition, a theater production, or a life celebration. Her family, friends, and loved ones will miss her support,
positivity, and kindness every single day.
Visitation
will be on Saturday, April 20, from 2:00-9:00 p.m. at Salerno's Rosedale Chapels, 450 W. Lake St., Roselle, IL 60172 (¾ miles west of the intersection of Lake Street and Roselle/Bloomingdale Road). Visitors are encouraged to wear Bears or Blackhawks fan gear.
Interment will be private. In lieu of flowers, donations may be made to the American Cancer Society or to Carter and Kaileigh's education fund at Carter & Kaileigh Sargent, P. O. Box 68987, Schaumburg, IL 60193.
Guestbook
Posted on:
Sunday, April 21, 2019
She left us all too soon. Way too soon. Wow, it was so nice to see such a big turnout today at the wake. Jen touched so many lives! Cancer is so unfair. Glad to see some familiar faces and to be able to talk to Fred and Nancy and Matt. She was a real special person in my life for those years that we dated way back when, and for the friendship before, starting in high school and at the movie theatres where we worked, and after. We had some wonderful times together, I'll never forget going out to watch POSIN with her, we loved that music!! I have such a heavy heart for her husband and children.. so heavy. I'm glad I found out, and was able to say my goodbye's. What a trooper she was, always giving, supporting, guiding, wow the whole gammit, right until the very end. Such an outpouring of love showed up today from all who she was such an impactful person to... to all of us, on all sorts of levels. You have to feel utter humbleness and humility to be around such a bright star. Love and miss you, Jen, always, and my most sincerest condolences to the Zorn and Sargent families.
---
Posted by:
Shawn & Jessica Connors
Posted on:
Friday, April 19, 2019
Jen - Although we haven't seen you in quite some time, you were such a strong and active part of our life for a handful of years. Our college memories will always include you and you will forever be in our hearts as a person who was so kind, loving, gentle and talented. All our love as you rest in peace.
---
Posted by:
Ursula Degonda
Posted on:
Wednesday, April 17, 2019
John, I heard the very sad news that your wife, Jen, passed away and am praying for you and your children. Remembering the days that you and I worked at MDP rectory, I felt that I really got to know you as a wonderful young man and I see that Jen found you some years later and you had both been very happy together. Now, I keep you in my prayers, as I also pray for the happy repose of Jen's soul. God bless you, John.
---
Posted by:
Constance Petrik
Posted on:
Tuesday, April 16, 2019
I knew Jennifer at Wheeling. I work in the cafeteria. I enjoy her coming in and buying lunch. She was a joy to talk too. Such a sweet lady. She will be deeply miss by everyone at Wheeling. Sorry for your loss. I will pray for your family.
---
Posted on:
Monday, April 15, 2019
Although Jen and I have never met, I am a fellow parishioner of Sheila Sargent and thus have spent a lit of time praying for Jen and John. Sheila, we will miss being supportive for you and your family, while we are far apart but our prayers are with you, John and the children as well as prayers for eternal rest for Jen. Blessings from Linda K and Sacred Heart Parish.
---
Posted on:
Monday, April 15, 2019
I have always been so very proud of Jen and her drive to not just accomplish, but to excel in all that she was involved. Being an educator myself, I was thrilled when she decided to study to become a teacher, and over the years took pride in the many activities and special attention she gave to her students. Her easy, gentle smile will always remain in my memories of her.
---
Posted on:
Monday, April 15, 2019
She was my first English teacher in HS and she always made class enjoyable and fun. She was so upbeat and I remember always being greeted with a smile everyday when coming into class. She'll truly be missed. Thoughts and prayers to her family.
---
Posted by:
Al and Linda Teschner
Posted on:
Sunday, April 14, 2019
There are no words that can convey our sadness and grief. 40 years of treasured memories watching this beautiful woman grow. Our deepest sympathy and love to the entire family. She was a complete wife, mother, daughter and sister that will be remembered forever in our hearts. We were blessed having her in our lives and thank God for sharing her with us.
---
Posted by:
Bill and Pam Flanagan
Posted on:
Sunday, April 14, 2019
Our deepest sympathy to Jen's family and friends. She was a loving and loyal friend to Jill Flanagan and Molly. Thank you, Jen for your kindness and compassion. You will be sorely missed by all who knew and loved you.
---
Posted by:
Lindalee Kruczek
Posted on:
Sunday, April 14, 2019
Though I never knew you, my kids James & Jenene did. You shared the same birthday as James & can't believe you're gone. Your obituary has shown how much you accomplished in your lifetime and how much you were love. Even though I personally didn't know you, I will always remember you. RIP with God's Love.
---
Posted on:
Sunday, April 14, 2019
Jen was such a kind person. She was always positive and had a smile on her face. Our Wolf Pack family will miss her. My deepest condolences to her family.
---
Posted on:
Sunday, April 14, 2019
I was lucky enough to have Jen as my cooperating teacher when I was student teaching. She was a tremendous educator who knew how to practice patience while still challenging people and holding them to high standards. I will never forget her kindness during my semester at WHS. Jen was funny, honest, and driven. Her memory and influence will be carried on in countless lives that she touched. My thoughts are with her family, friends, and the WHS team.
---
Posted on:
Sunday, April 14, 2019
Jen, we will miss your smile. I love how you took care of Jill and Molly!!!
---
Posted on:
Sunday, April 14, 2019
She was a very nice and good teacher she alway has a smile on her face every day I did not have her as a teacher but when she was in the hallway she say hi to everyone in the hallway I am pray
---
Posted by:
Linda and Bill Edwards
Posted on:
Sunday, April 14, 2019
Having known Jenny since practically the day she was born, we have many wonderful memories of her. Family vacations, birthday parties, showers and weddings, Bears and Blackhawks games, to name but a few! Jen was a wonderful, accomplished woman who loved her family above all else. She and her impish smile will be sorely missed ! Rest In Peace, Jenny, and know that you were well-loved!
---
Posted by:
Rich Jarecki & Ellen Jarecki
Posted on:
Saturday, April 13, 2019
Our prayers and thoughts are with Jen's whole family. We know how much this wonderful lady will be missed by all who knew her. We met her 40 years ago when our middle daughter started school with her and went through a few crazy times with them during High School. We were so glad that they remained friends throughout all these years, their hearts always seemed to be in the same places. May she rest in peace .
---
Posted on:
Saturday, April 13, 2019
There are no words that have ever been written that can adequately sum up a loss so great to fill your heart-aching void, but knowing how many lives she has brightened and guided, the great joy she brought to others all of her life: family, friends, peers, teachers, students, and sometimes even random strangers. There will be stories and tales, and in time the harshness of the day will soften as we can even more fully appreciate the beauty of who she was, and will always remain, as the many stories of her positive impact on others are shared with love and respect by all. As we mourn her passing, we celebrate her life, for that is where she truly left her mark, in all of our hearts, forevermore. With prayers, love, compassion, and heart-felt condolences
---