Posted on:
Friday, March 24, 2023
Dear Carol You have been a quiet presence in our community. I had the honor of bringing our Holy Eucharist to you while you were unable to go to mass. God has truly welcomed you in his Kingdom. He has blessed you with a wonderful, loving family especially Louis and Mike whom I have met while visiting you in your home. You will be always in our prayers at Corpus Christi Letty Dino
---
Posted by:
Benjamin P Saso
Posted on:
Wednesday, March 22, 2023
I am sorry for your family's loss! I truly understand the sorrow and the emotions you are dealing with right now. Please lean on me for anything you may need at this time! It would be my family's and my honor to help ease the pain of your loss!! Love the Saso family.
---
Posted on:
Monday, March 20, 2023
Gorgeous I'm going to miss you so much. You truly are someone I've always looked up to. From the moment I met you, I could feel your love. You always made me feel like I was your daughter. We've shared a lot of laughs over the years, I'm going to miss those special moments. As a Nana to my kids, you were the best. You made so many life long memories for them and I thank you for that. I will love and miss you so much. Xoxo from me to you.
---
Posted on:
Saturday, March 18, 2023
My girl, Nana Carol I will forever love and miss you. You have always shown me so much love and support. I will miss opening up cards and seeing all the stickers , poems and your famous magazine clippings. I will cherish our dinner (especially Sportys) and shopping dates, phone calls, sleepovers and laughs, I will hold those memories close to my heart. I am so blessed to have had you by my side through so many important milestones in my life and I know you are smiling down on the biggest one yet, your newest great grandson. He is a special boy to be surrounded by so many guardian angels. I can only imagine the amount of hugs and kisses you have given to Papa Corky and Uncle Anthony, but can you please give them a few extra from myself, Paul and Paul Michael. I love you…. most, most, most and most! XoXoXo
---
Posted on:
Thursday, March 16, 2023
Rest in peace Carol, we will always remember the wonderful times spent with you and Corky. Please give our love to Corky and Anthony, we love you. Tom & Theresa
---
Posted on:
Wednesday, March 15, 2023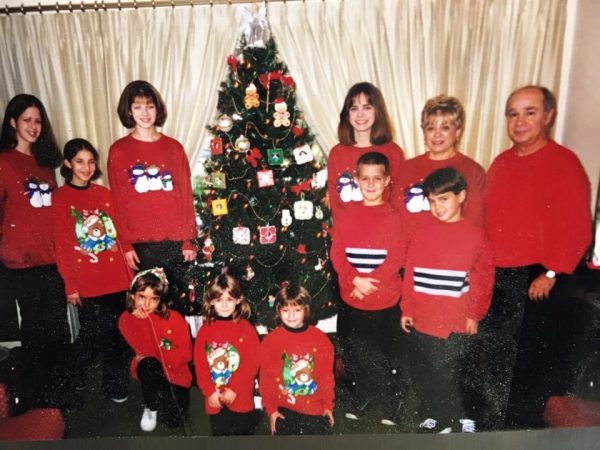 The worlds best nana to all 9 of her grandchildren. We had the best childhood because of you, Nana.
---
Posted on:
Tuesday, March 14, 2023
Mom , I thank you again for everything you've done for me my whole life. Your love for our family was like no other. I will miss the time I spent with you and the laughs we had. I will miss your birthday calls when you would sing Happy birthday and blow whistles and bells. You're one of a kind Mom and I thank the Lord for that. You can now dance with Dad again. Soar with the angles Mom and give Dad and Anthony a kiss from me. Forever your Son Michael.I love you!!!❤️
---
Posted by:
Phyllis and Butch
Posted on:
Tuesday, March 14, 2023
May God take you into His Kingdom for the rest of your spiritual life. Love you always.
---
Posted on:
Tuesday, March 14, 2023
Rest in piece Carol and enjoy you reunion with Corky! We will all miss you.
---