Posted by:
Susette (Suzy) Pagani Blumenstein
Posted on:
Sunday, October 20, 2019
Jean, Tom and Danny, I am so sorry to hear about the loss of your very special son and brother. May his memory be a comfort during this extremely difficult time. Although nothing can make this easier, know that you have the love and support of so many friends. Prayers for peace and healing. Love, Suzy (NIU)
---
Posted by:
Virginia Jankowski
Posted on:
Friday, October 18, 2019
Please know that you're in my thoughts and prayers. My sincerest condolences for an incredibly great loss. Virginia
---
Posted on:
Friday, October 18, 2019
We are all truly at a complete loss for words at the loss of your precious son, Kevin. Our heartfelt thoughts are with you, Jean, Tom and Danny, and we are sending up our prayers that you are able to find some semblance of comfort and healing from all the wonderful memories of Kevin, holding them close to your heart. We are all blessed to have known him! With our sincere condolences, the Ahrens Family!
---
Posted on:
Friday, October 18, 2019
Smart Funny Polite Good Friend Loyal Teammate Caring Brother Loving Son Kevin will not be forgotten.
---
Posted on:
Tuesday, October 15, 2019
Jean & Tom, You and your family are in my thoughts and prayers. God Bless! John
---
Posted on:
Tuesday, October 15, 2019
Kevin was a one-of-a-kind guy. He will always be remembered as our outgoing cub scout, soccer player, and a star athlete swimmer. Always smiling, laughing and joking; never allowing his disease to get in the way of his happiness. I'm going to miss you Kevin, one day we'll meet up again. God speed to you my friend.
---
Posted on:
Tuesday, October 15, 2019
Words can't express our sorrow at the loss of Kevin. Thinking of you Jean, Tom and Danny and praying you find comfort and healing from your memories. Our most heartfelt condolences. love the Alfano Family
---
Posted on:
Monday, October 14, 2019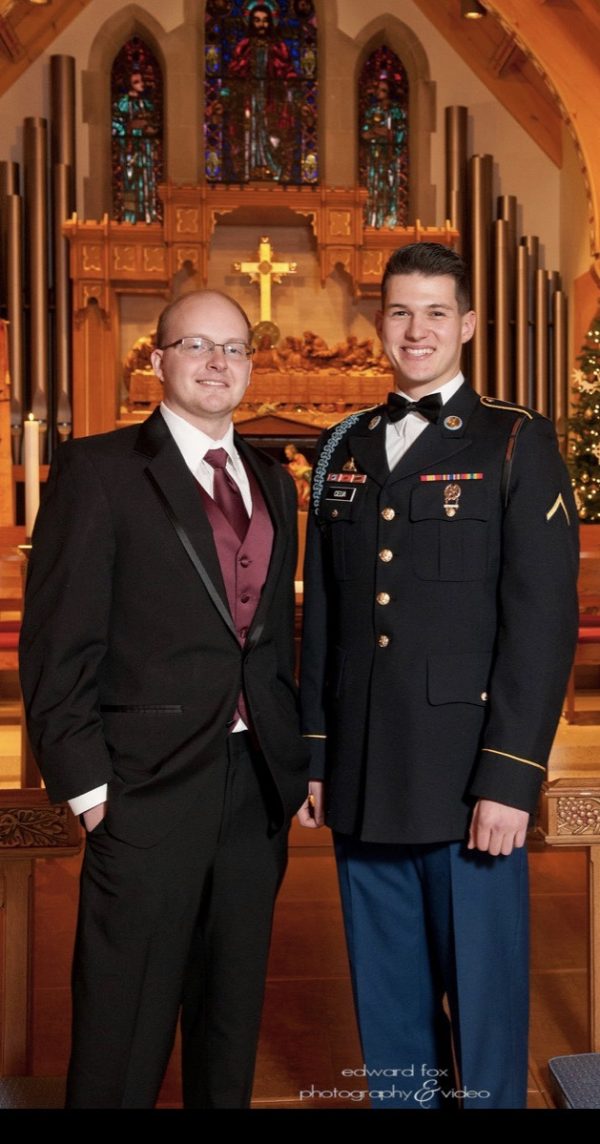 Kevin and I grew up together originally meeting in elementary school. If there's anyone throughout my childhood that I would consider my best friend, it's Kevin. We played a lot of sports, video games, and attended scouting events and camping trips together. He was the one in grade school where we agreed that we could do anything we put our minds to if we were together. Kevin was always upbeat and helpful in everything he did. On top of that he was the athletic and the smart one. Growing up, he was everything I wanted to be and more! Kevin stood in my wedding and supported me in everything that I did. He will forever be remembered and loved. Their is so much more I can say about the resilient and caring person that Kevin is but I'll leave it at this, Kevin you were my best friend for the better part of my lifetime and I will always remember the amazing childhood that we shared. Sincerely, Nathan Celia
---
Posted on:
Monday, October 14, 2019
I'm absolutely heartbroken over the loss of Kevin. Seeing him and Michael grow up together in Cub Scouts and Swim team was a joy. Spending time with Kevin, seeing a movie or playing video games online was a treat and I will cherish those moments. I love Kevin as if he was my little brother. I'm devastated for Jean, Tom, Danny and the rest of your wonderful family. I offer my condolences and any support that I am able to provide during this sad time. All my love, John Pierri
---