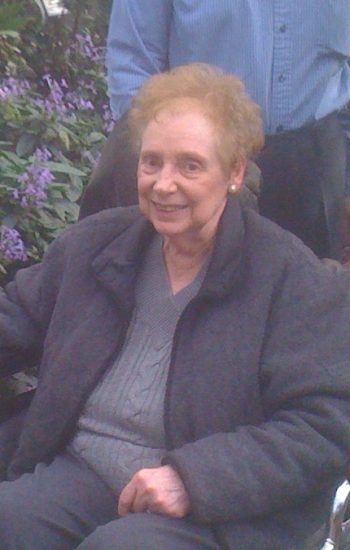 Marianne A. Usiak
Visitation Date:
Wednesday, September 11, 2019
Visitation Time:
4:00-9:00 p.m.
Funeral Home:
Salerno's Rosedale Chapels
Place of Funeral:
Saint Matthew Church, Glendale Heights
Funeral Notes:
Family and friends are invited to gather at the funeral home Thursday at 9:00 a.m.
Interment:
Maryhill Catholic Cemetery & Mausoleum
Marianne A. Usiak (nee Bykowski), beloved wife of Robert; devoted mother of Michael (Nancy) Usiak, Thomas (Kathleen) Usiak, Karen (Greg) Winkler and Carol McNally; loving grandmother of Dylan Pennington, Haley McNally, Anthony Usiak, Connor Pennington, Lauren Usiak, Colin McNally and Ashlyn Winkler. Funeral Thursday, family and friends are invited to gather 9:00 a.m. at Salerno's Rosedale Chapels 450 W. Lake St. Roselle, IL. 60172 (3/4 mile west of Bloomingdale/Roselle Rd.) to St. Matthew Church. Mass 10:00 a.m. Interment Maryhill Cemetery. VIsitation Wednesday 4:00-9:00 p.m. For info 630-889-1700 or www.salernofuneralhomes.com.