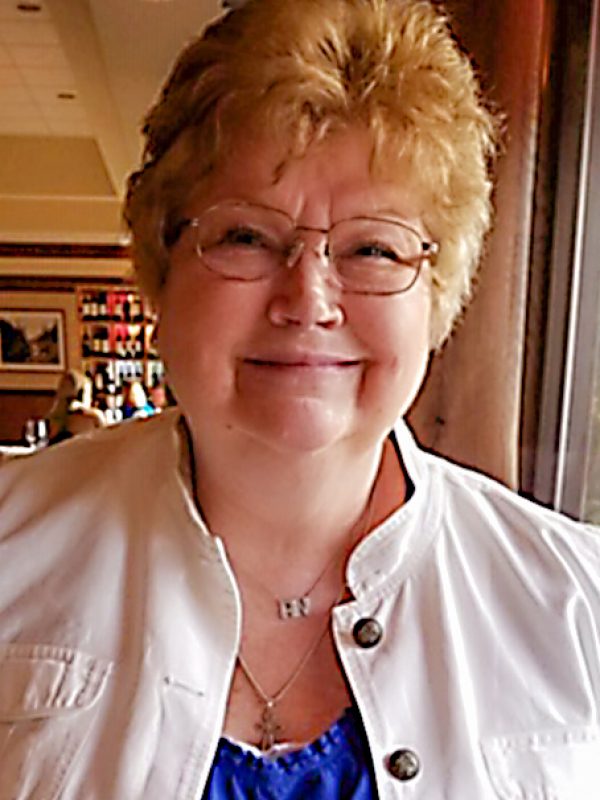 Annette Nicosia
Visitation Date:
Tuesday, January 12, 2021
Visitation Time:
9:00 a.m. - 12:00 Noon
Funeral Notes:
During visiting hours, it is still recommended to follow the current State of Illinois Guidelines, and guests should continue to wear masks and practice social distancing.
Interment:
Burial Private
Annette Nicosia (Schroeck)
Beloved wife of Charles Francis Nicosia. Cherished mother to twin daughters, Clarissa and Claudine (Joe Gleeson); son, Charles "CJ" (Mary Spadoni); and dog, Chloe. Adoring grandmother to Jake, Joey, Patrick, Brendan, Ava, and Sophia. Loving daughter of the late Walter and Helen Schroeck. Caring sister to Dale Steele and late brother Walter Schroeck. Annette was a devoted sister-in-law and cousin, the dearest Auntie to many nieces and nephews, and the most treasured friend to many near and far. We will always remember her graciousness, loving kindness, loyalty, and generosity. A celebration of Annette's life will be held on Tuesday, January 12 from 9am – 12pm, private service at Salerno Funeral Home at 450 W Lake St, Roselle, IL. No flowers please.
***
We made these videos for everyone to join us in celebrating our mother's life. There were so many wonderful memories that we all cherish. Please understand that these videos contain only a glimpse of the many moments that touched her life. May this glimpse bring back all of the other photos that live forever in all of our hearts and minds. She will be remembered by so many. She loves you all…