Posted on:
Sunday, October 6, 2019
I will miss your smile and hearty laugh. Sleep well brother. You gave it a hell of a fight.
---
Posted by:
Paula DeStefano
Posted on:
Saturday, October 5, 2019
Our deepest condolences - DeStefano Family
---
Posted by:
AL AND DONNA GRUDECKI
Posted on:
Friday, October 4, 2019
MAY GOD BE WAITING FOR YOU AT THE GATES OF HEAVEN YOU NOW WILL NO LONGER BE IN PAIN TO LULU AND THE FAMILY MY HEARTS GO OUT TO U AND YOUR FAMILY FOR ANTHONY AND YOU WERE THE PERFECT COUPLE AND HE WILL TRULY BE MISSED BY ALL RIP MY DEAR COUSIN TILL WE MEET AGAIN YOU ARE NOW WITH ALL WE HAVE LOST AND LOVE IN THE PASSED YEARS
---
Posted by:
Phyllis Ashmore
Posted on:
Friday, October 4, 2019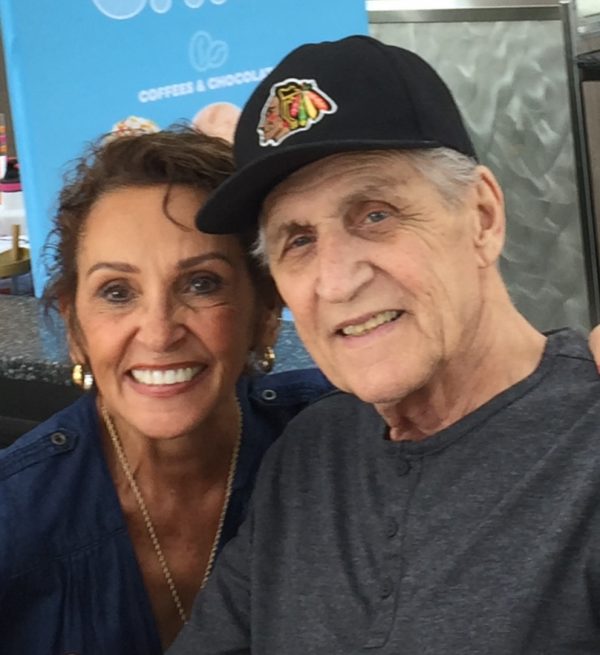 It was you, about 50 years ago, who said to my son Kenny, who was fascinated by your strength & brawn after a days work....building....."You don't want to be a carpenter or builder-it's hard work". He did not listen to your advice and grew to become a master builder & carpenter. He shared this with you a couple of weeks ago when he visited you. Thanked you. Hugged you. Admired you. We loved you in life and will continue to remember you fondly. You built your own stairway to heaven.
---
Posted by:
Gary & Fran Gott
Posted on:
Friday, October 4, 2019
To my cousin Anthony's Family...we were so sorry to hear the sad news of Anthony's passing Prayer for each of you during this most difficult time-our hearts are heavy for you all I guess I will always remember his smile his kindness & his love for his family God Bless All of You Love your cousins Gary & Fran Gott & Family ❤️
---
Posted by:
ANTHONY J Filippini
Posted on:
Friday, October 4, 2019
I am so saddened by the loss of my beloved "brother". So many good times were had during the last 60 years. So many memories of growing up together will never be forgotten. Anthony, you will not have to listen to my ball busting any more. My son David, Anthony's Godson, enjoyed their many talks over the years. You will be very missed. Well, Anthony, I will see you up there and save a place for me. Goodbye my friend. Love you always. Linda and Anthony
---