Guestbook
Posted on:
Saturday, May 2, 2020
May 3rd is seven months that you were taken from us . My heart is still grieving for you, but I'am a true believer that God will have our souls meet again. Rest In Peace loving you and missing you always , Lulu, Tony, Trudy, Greg, Anthony, and Louis
---
Posted by:
Trudy Ann Russo
Posted on:
Saturday, April 4, 2020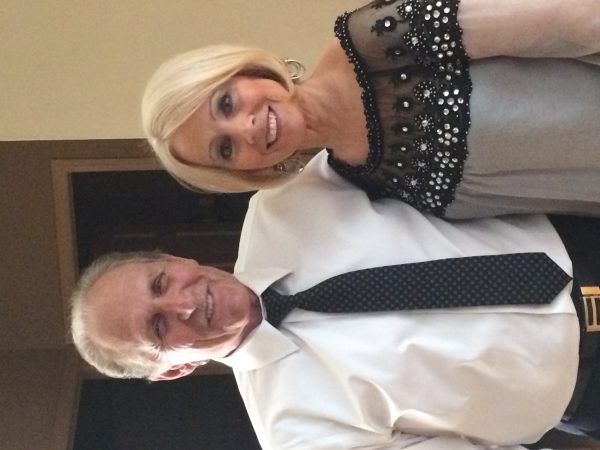 My beautiful parents love u both so much
---
Posted on:
Thursday, April 2, 2020
Tomorrow April 3rd will be 6 months that you are gone ,I can't believe it , seems like yesterday. Our kids,grandkids, family, and friends all miss you ,not a day goes by that we don't say your name . So many songs remind me of us , especially the words " How am I suppose to live without you ,when everything worth living for is gone ", that totally says it all . We are all well knowing you are not suffering any more ,you were so brave and strong ,and we love you as much today as we always have , Rest In Peace , till we are all together again in God's home . Love you always, Lulu
---
Posted on:
Tuesday, March 3, 2020
March 3rd will be 5 months that you have been gone , it seems like it was yesterday . You were taken much too fast , our kids, grandkids , and I didn't have enough time to say our goodbyes the way we would have liked too . We miss you so much and talk about you often , wish you were here with us to join in on our talks . You were the bravest person I know trying to fight that horrific disease, Rest In Peace till we all meet again in Gods home . Your loving wife, Your kids and grandkids ❤️
---
Posted on:
Monday, February 3, 2020
Today February 3rd 2020 is 4 months that God took you from us . Our kids ,grandkids , and I miss you so much , not a day goes by that I don't think of you at least a hundred times. I miss having you near me watching T. V. and sleeping with you at night . We are well knowing that you are not suffering anymore, you were so strong and brave for what you went through. We love you, Rest In Peace with all of our loved ones . Love Always , Your Wife.
---
Posted on:
Saturday, January 4, 2020
Today January 3rd, 2020 is 3 months since your passing . I still can't believe that your gone it all happened so fast . We come to visit you and pray , bring flowers but I want so bad to hold you at night when I sleep . Our kids and grandchildren miss you very much . Rest In Peace without that horrible pain you had to bear and know that I love you forever in life and death . Love your wife
---
Posted on:
Monday, November 4, 2019
My dearest hubby, Today is one month that you were taken from us, yet it seems like yesterday. I miss you so much everything in this house reminds me of you , every room I pass , every chair I sit on, missing you at the dinner table . But what I miss the most is kissing you good night when we went to bed . Our kids and grand kids miss you ,but knowing your not suffering any more helps us deal with your passing . We love you more than you know ,rest in peace with your loved ones , blowing a kiss good night to you . Love you forever,Lulu
---
Posted on:
Tuesday, October 22, 2019
Happy memories of our "50th" wedding anniversary , Love you forever.
---
Posted on:
Monday, October 21, 2019
To my loving husband , I miss you more than words can say , I'm crying as I write this . We tried so hard to get through this horrible disease,but I couldn't stand to see you suffer anymore . You were so strong for the kids and me and I thank you for trying so hard , I want you to know I would do it all again if I could have you back . I remember you saying to me every night " I Love You So Much " , God please give me a little more time with her . We had 55 great years together, 2 wonderful children , and our loving grandchildren , I want to thank you for giving me all these . Rest In Peace and we are well knowing your in a better place. Your loving wife, Lulu.
---
Posted on:
Sunday, October 6, 2019
I will miss your smile and hearty laugh. Sleep well brother. You gave it a hell of a fight.
---
Posted by:
Paula DeStefano
Posted on:
Saturday, October 5, 2019
Our deepest condolences - DeStefano Family
---
Posted by:
AL AND DONNA GRUDECKI
Posted on:
Friday, October 4, 2019
MAY GOD BE WAITING FOR YOU AT THE GATES OF HEAVEN YOU NOW WILL NO LONGER BE IN PAIN TO LULU AND THE FAMILY MY HEARTS GO OUT TO U AND YOUR FAMILY FOR ANTHONY AND YOU WERE THE PERFECT COUPLE AND HE WILL TRULY BE MISSED BY ALL RIP MY DEAR COUSIN TILL WE MEET AGAIN YOU ARE NOW WITH ALL WE HAVE LOST AND LOVE IN THE PASSED YEARS
---
Posted by:
Phyllis Ashmore
Posted on:
Friday, October 4, 2019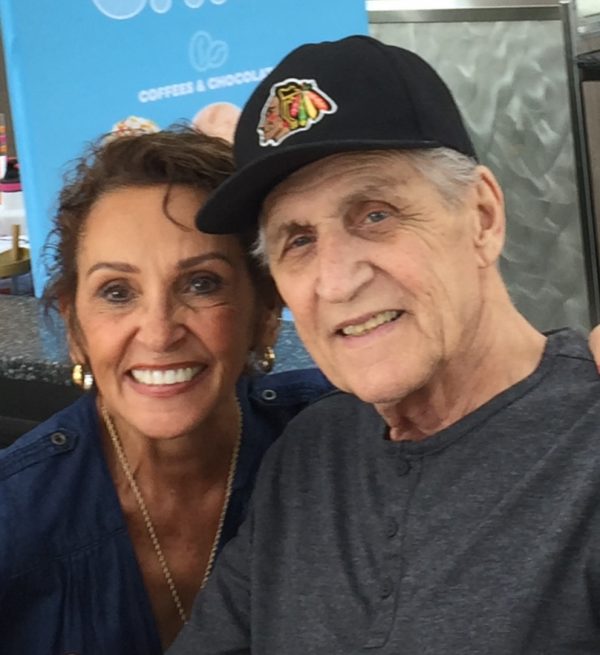 It was you, about 50 years ago, who said to my son Kenny, who was fascinated by your strength & brawn after a days work....building....."You don't want to be a carpenter or builder-it's hard work". He did not listen to your advice and grew to become a master builder & carpenter. He shared this with you a couple of weeks ago when he visited you. Thanked you. Hugged you. Admired you. We loved you in life and will continue to remember you fondly. You built your own stairway to heaven.
---
Posted by:
Gary & Fran Gott
Posted on:
Friday, October 4, 2019
To my cousin Anthony's Family...we were so sorry to hear the sad news of Anthony's passing Prayer for each of you during this most difficult time-our hearts are heavy for you all I guess I will always remember his smile his kindness & his love for his family God Bless All of You Love your cousins Gary & Fran Gott & Family ❤️
---
Posted by:
ANTHONY J Filippini
Posted on:
Friday, October 4, 2019
I am so saddened by the loss of my beloved "brother". So many good times were had during the last 60 years. So many memories of growing up together will never be forgotten. Anthony, you will not have to listen to my ball busting any more. My son David, Anthony's Godson, enjoyed their many talks over the years. You will be very missed. Well, Anthony, I will see you up there and save a place for me. Goodbye my friend. Love you always. Linda and Anthony
---