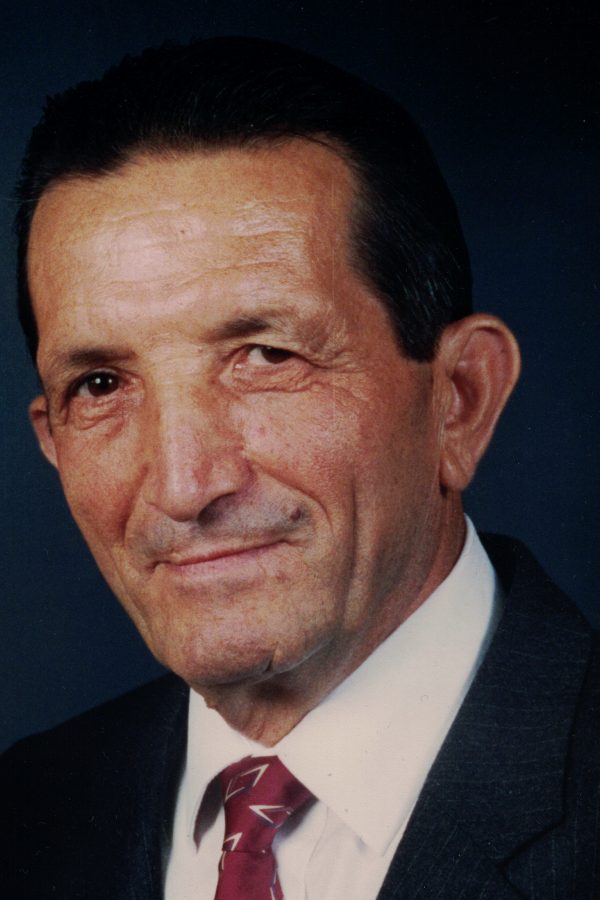 Giuseppe DiDonna
Visitation Date:
Friday, September 25, 2015
Visitation Time:
3:00-9:00 p.m.
Funeral Date:
Saturday, September 26th, 2015
Funeral Time:
9:30 am
Place of Funeral:
Funeral Notes:
Family and friends are asked to gather at the funeral home at 8:45 a.m.
Interment:
Giuseppe DiDonna age 91 of Bloomingdale, Beloved husband of Anna (nee DiFino); Devoted father of Dominic (Slavica), Maria Rosaria, Carmela (Vincenzo) Campobasso, Pasquale, Antonia (Joseph) Mingari, Valentina (Joe) Ruiz and the late Frank (Paula) DiDonna; Loving grandfather of 16 and great grandfather of 3. Funeral Saturday 8:30 a.m.from Salerno's Rosedale Chapels 450 W. Lake St. Roselle, IL. 60172 (3/4 mile west of Bloomingdale/Roselle Rd.) to St. Isidore Church. Mass 9:30 a.m. Entombment All Saints Cemetery. Visitation Friday 3:00-9:00 p.m.