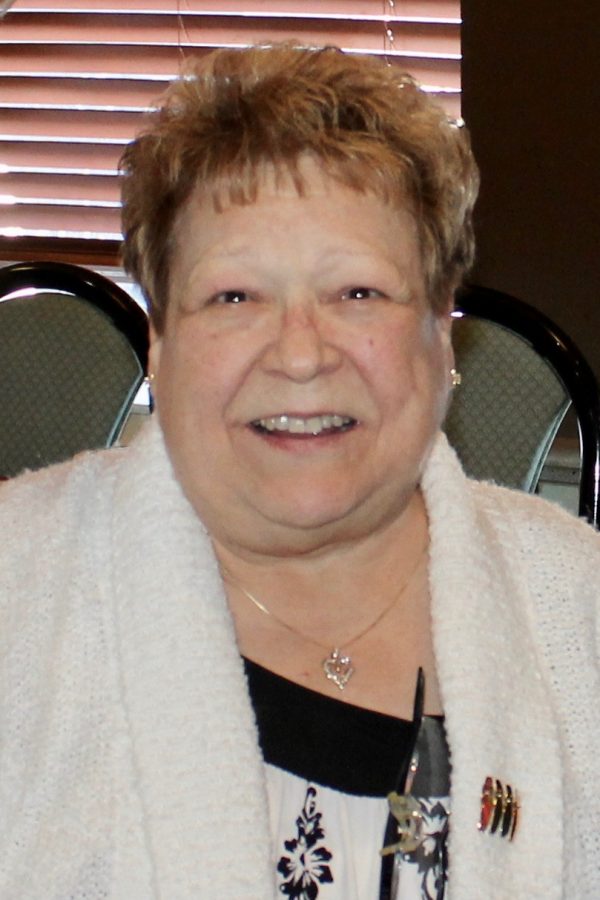 Kathleen J. Santini
Visitation Date:
Wednesday, January 19, 2022
Visitation Time:
3:00-9:00 p.m.
Funeral Date:
Thursday, January 20th, 2022
Funeral Time:
10:30 am
Place of Funeral:
St. Hubert Catholic Church
Funeral Notes:
Prayers and Final Viewing Thursday 9:30 a.m. at the funeral home. During visiting hours, it is still recommended to follow the current State of Illinois Guidelines, and guests should continue to wear masks and practice social distancing.
Interment:
St. Michael the Archangel Cemetery
Kathleen J. Santini (nee Lebert) of Streamwood, IL passed away peacefully at her home on January 16th, 2022. Kathy was born on January 3, 1949 in Chicago to Warren and LaVerne (Inglesby) Lebert. She was the beloved wife of Fred Santini for almost 51 years, devoted mother to Freddie (Jenny) Santini, and cherished Nana to Marisa and Gino Santini. Kathy was the loving "sissy" to the late Karen Lebert, Michael (Wendy) Lebert, late John Lebert, Irene (Kurt) Smith, Tim (Kathy) Lebert, Robert Lebert and Elizabeth Schneider. Kathy was an adoring Aunt to many nieces and nephews and great-nieces and nephews and a special friend to many people she met along her journey.
Kathy made great use of her cooking skills at Balzano's Pizza in Carol Stream, the pizzeria they owned and managed for over 19 years. Kathy also worked as a lunch worker and student supervisor for Hoffman Estates High School for over 16 years. She will be missed dearly by all who knew her and will always be remembered for being a hard-worker, having a friendly smile, and for her knack for cooking and baking (especially her pumpkin pie and Irish soda bread). Everything she made was special due to her number one favorite ingredient…love.