Guestbook
Posted by:
Wilma Inciong Sarmiento
Posted on:
Tuesday, March 29, 2022
I'm sharing video as a tribute to my brother Ted and it's been my joy to put this together to always remember him. He is truly unforgettable. I miss his smiling face specially during the times we connected through Facebook messenger. So every time time I wanna see his smiling face I view this video and I hope that you can do the same. Thank you.
---
Posted on:
Sunday, March 20, 2022
A tribute to my husband. Even though you're gone a week my heart still aches for your love and they way you looked at me when you cannot express the things you want to say towards the end of your life. When a caregiver asked if you knew where you are you replied "Philippines" then Jen asked you who she was you looked at her and answered "Jennifer " then she asked you who I was and you looked at me fittingly and you said "my wife" That was the most precious gift you left me. Even at your last hours I am a wife to you and not just a name or a person. Goodbye my dearest husband, till we see again. Rest In Peace
---
Posted by:
George Balocating
Posted on:
Sunday, March 20, 2022
I've known Ted in the late 50's as my classmate in Architecture at the University of Santo Tomas, Philippines . We became very close friends. We were together and worked in W. Africa as architects until we decided to come to the US as immigrants. Ted was a very talented and creative person. His architectural delineation was sought by architects and contractors. Golfing was his passion and what a good golfer he was. Brad, Rest In Peace! I will remember you in my prayers.
---
Posted by:
Veronica Thompson
Posted on:
Saturday, March 19, 2022
Prayers and thoughts for you and your family during this time. May god give you strength and hope for tomorrow.
---
Posted by:
Wilma Inciong Sarmiento
Posted on:
Friday, March 18, 2022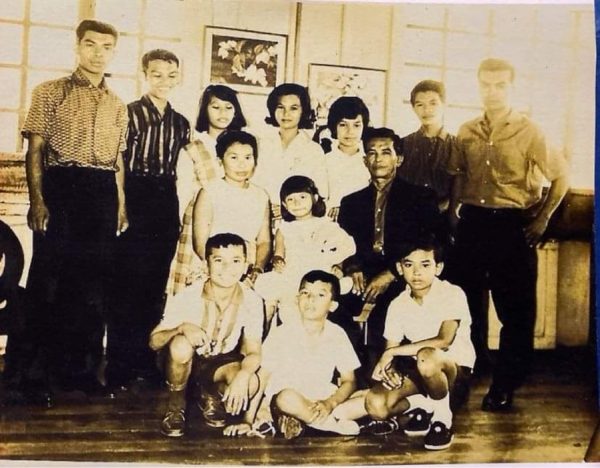 Our Inciong family picture in 1966, From one big family of 11 siblings Kuya Ted is 2nd to the eldest standing on the back far left. Me in the center is the youngest sister holding the very first toy and blue teddy bear that he surprised me with after he arrived from Africa. My 3 big brothers sitting at the front, we're gifted too by Kuya Ted with real looking toy guns. All 3 of them became pretend cowboys in our town of Mataasnakahoy in the Philippines. There's also a bonus battery operated Volkswagen car toys with head lights and all and are bump free. Just pure coolness. As a brother he knew what his kid siblings are crazy about and all these were brought about by his generosity. It surely put a big smile on our faces. His caring and thoughtful nature continued on. In 1985, he took the time to bring me flowers after I had my first baby, Lauren. It really meant a lot and made me feel extra special. There were times that he would treat me to a fine restaurant just the two of us enjoyed that burger on a rye bread. Extra perks like lending me a tent when we went camping at Amboy, Illinois and turned out to be a plain canopy not a tent because we both didn't check what was in the box. Loved the goofiness between us. In 2005 he was so excited about the architectural plan of the ancestral house that he emailed me but unfortunately didn't come into fruition due to some restrictions. That to me is big time LOVE. So much stories to tell and I never reviewed any of it with Kuya Ted because we became far apart when my family and I moved to California in 1989. I do know for sure how much he loved me and the totality of the Inciong Family. You're a good brother Kuya Ted and a good guy. I love you very much! Will miss doing Facebook messenger with you!
---
Posted by:
Portia Uganiza
Posted on:
Friday, March 18, 2022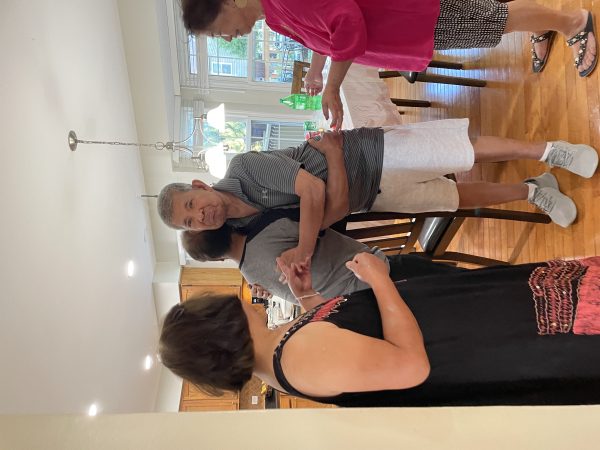 Chicago Trip 2021 ~ Sibling finally met each other for how 20+ years.
---
Posted by:
Elsie & family/Jun & family
Posted on:
Friday, March 18, 2022
Tita Bunak and to the family of Tito Teddy, our heartfelt condolences, wishing you lots of love at this time of sorrow. I didn't know him well and unfortunately, I never met him but I heard from our late mom Merlita (a.k.a. Malyet), about the good deed that he has done. He had great character and a big heart. He was a big part of so many people's lives. My late uncle Tito Ruben used to live in their house and had a wonderful memories of time together. He will never be forgotten and his legacy will live on.
---
Posted on:
Friday, March 18, 2022
Having dinner on during our Southeast Asia Princess Liner Cruise.
---
Posted by:
Marissa Tibayan Teixeira
Posted on:
Friday, March 18, 2022
Our deepest condolences Ate Anching and the Inciong Family. We will always remember the time shared with us on our wedding day as our Sponsors.
---
Posted by:
Ester I Martija
Posted on:
Friday, March 18, 2022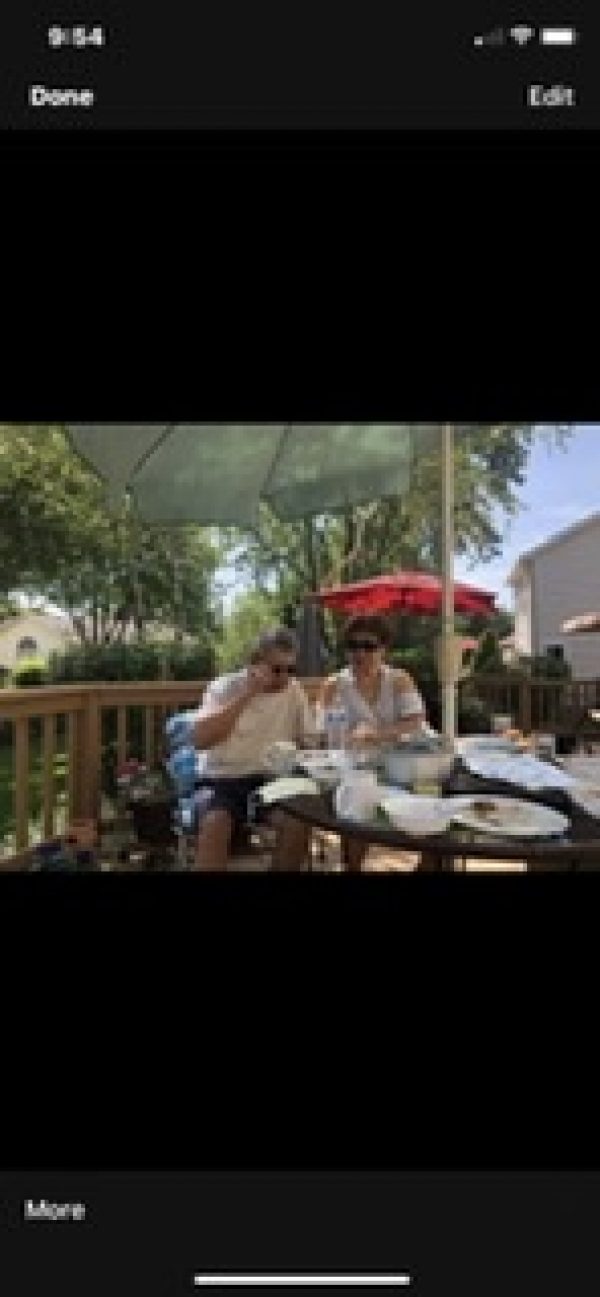 Kuya Ted and Ate Anching relaxing at our deck on one warm summer day.
---
Posted on:
Friday, March 18, 2022
Dad, I am often told I am just like you. I am honored beyond measure if that is true. You were the best example of what a man should be. I am overwhelmed that someone would say that of me. I never told you enough, how proud I am to be called your son, Now that you are gone, I want to tell everyone. You gave me much more than a name, Someday, I hope my son says the same. — Mirror - A Poem for Dad by J. Allen Shaw
---
Posted on:
Thursday, March 17, 2022
I remembered years ago, i think im about12 years old, tita Ising would come to our house and tell tatay that kuya Teddy just sent a voice recording and shes so proud of his accomplishment abroad. Tatay who obviously loves his nephew would take us and we will all gather with the rest of the cousins and listens and get chocolate treats. Not very many people from a small town get the chances to go America. He was the few lucky ones given that chance and at a very young age, i was impressed and was inspired by his guts and determination. My condolence to ate Anching and family....
---
Posted on:
Wednesday, March 16, 2022
Dearest Jennifer, my heRt breaks for you and your family. Please know that you all are in my prayers and have my deepest condolences.
---
Posted by:
Martija Family
Posted on:
Wednesday, March 16, 2022
Tito Ted - Thank you for everything you have done not just for your family, but the entire Inciong family - especially those of us "Chicago" Inciongs. I remember spending days playing Doom on a computer at your architectural office, and funny enough I was able to end up working in the same industry you built a life in. I remember your shelf full of golf trophies at your house, and summers spent at your house. It was an honor to have you participate as a sponsor at our wedding. Our condolences to Tita Anching, Ate Jen, TJ, Jerome and all their kids. Martija Family
---
Posted by:
Robert Laxamana
Posted on:
Tuesday, March 15, 2022
We will miss you dearly Tito Ted! All I remember is that whenever we came to the Chicago area I always wanted to try out golf because of the numerous trophies you had and the golf course behind your house; and also play billiards n the basement with Jenn, TJ, and Jerome. Fond memories over the years meeting up for family reunions in the PI and at each others homestates. You will be sorely missed. Rest In Paradise Tito Ted.
---
Posted by:
Wilma Inciong Sarmiento
Posted on:
Tuesday, March 15, 2022
The time came when we cannot be together so I'm keeping you in my heart where you can stay forever. Missing you much Kuya Ted…
---
Posted by:
Mr and Mrs Warren/Celine Caraos
Posted on:
Tuesday, March 15, 2022
We will dearly miss you Tito Ted.
---