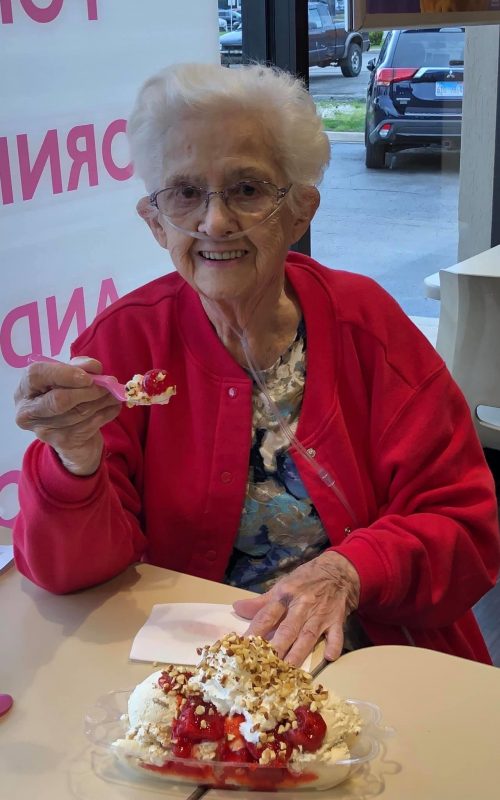 Therese Provo
Visitation Date:
Friday, August 28, 2020
Visitation Time:
VISITATION AND SERVICES ARE PRIVATE.
Interment:
Therese (Terry) Helen Moore Provo
On August 24, 2020 our precious Mother passed peacefully away at the age of 89. After a short time on Hospice following her illness of COPD. Her children were able to say their good byes and she was surrounded with love.
She was preceded in death by her husband Robert E. Provo, two sons Dennis J Provo and James M. Provo. Her Granddaughter Therese (Tracy) Kampert. Her parents Eva and Thomas Moore. She was the last of 10 siblings, three Brothers Thomas, Eugene, and William. And Seven sisters Marie, Betty Jane, Corrine, Eileen, Josephine, Blanche and Geraldine.
She is survived by her children Margaret (Jim) Ellickson, Robert (Dorothy) Provo, Terry Ann (Gordon) Hollywood, Donna (the late Mark) Steinberg, Michele (William) Szabo.
She was a proud grandma to 13 Grandchildren and 18 great grandchildren.
Family has chosen to have a private service to follow up in the future with a Celebration of Life. Interment will be in Queen of Heaven Cemetery.
In lieu of flowers please donate to the City of Hope Cancer Research.
https://www.cityofhope.org/