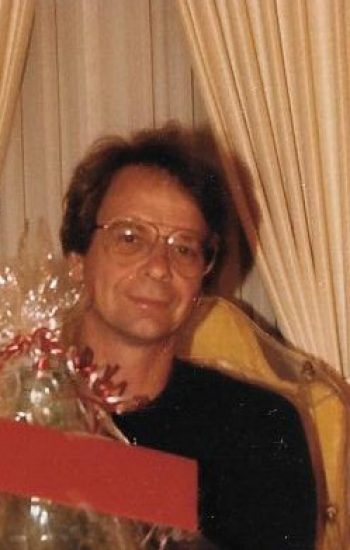 Wenzel "Wes" Holm
Visitation Date:
Wednesday, March 20, 2019
Visitation Time:
3:00-9:00 p.m.
Funeral Home:
Salerno's Rosedale Chapels
Place of Funeral:
St. Walter Church
Funeral Notes:
Family and friends are asked to gather at the funeral home Thursday at 9:00 a.m.
Interment:
Wenzel "Wes" Holm, age 75, passed away Monday, March 11th, 2019 after a courageous battle with leukemia. He was the beloved husband of Mary of 49 years; loving and dedicated father of Dawn (Jimmy) and Melissa; loving grandfather of Samantha. Loving son of the late Wenzel and Antonia; dear brother of the late Mary Jane Cothard. Dear brother-in-law of the late Michael (Mary) Flemming; loving uncle of Donna (David) and Grand Uncle to Jesse. Dear brother-in-law of Charles (Lois) Flemming; loving uncle to Marc (Judy) Flemming, James (Marcy) Flemming, Kevin (April) Flemming and many grand nieces and grand nephews. Beloved pet owner of Pauly.
Wes served in the US Army and was stationed in Germany and belonged to the American Legion in Roselle. On this past Valentine's Day Wes celebrated 50 years working for Coca Cola. He started as a route salesman/driver and throughout the years saw many changes with the company. Wes loved baseball and his beloved Cardinals.
Wes was an extremely hard working man whose dedication and love for his family was monumental. He will forever be in our hearts and memories.
Family and friends are asked to gather at the Salerno's Funeral Home Wednesday, 3/20/19 between 3:00PM – 9:00PM. Mass to be held Thursday, 3/21/19 at St. Walter Catholic Church, Roselle, IL at 10:00AM.