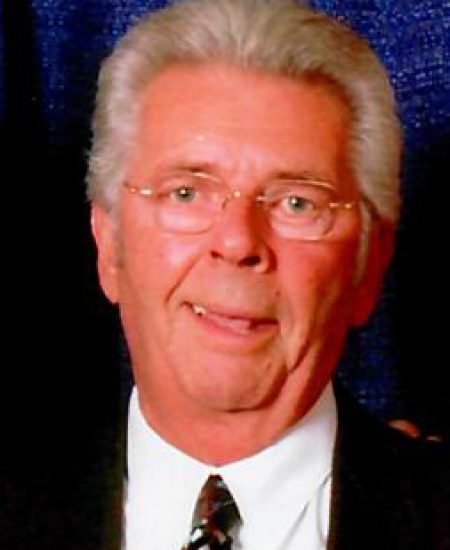 Donald Morris
Visitation Date:
Friday, December 6, 2019
Visitation Time:
4:00-8:00 p.m.
Funeral Date:
Saturday, December 7th, 2019
Funeral Time:
9:30 am
Place of Funeral:
St. Isidore Church
Funeral Notes:
Family and friends are asked to gather at the funeral home Saturday at 8:30 a.m.
Interment:
St. Isidore Cemetery
Donald Morris, 86 of Bloomingdale, beloved husband of Theresa (nee Gedritis); devoted father of Terry (Martin) Buno, Laura (David) Garber and William Morris; devoted grandpa of Eric, Ashley, Alyssa, Lynette and Donald; loving son of the late Edward and Barbara; dear brother of Delores Perry and Barbara Scarim. Funeral Saturday, family and friends are invited to gather 8:30 a.m. at Salerno's Rosedale Chapels 450 W. Lake St. Roselle, IL. 60172 (3/4 mile west of Bloomingdale/Roselle Rd.) to St. Isidore Church. Mass 9:30 a.m. Interment St. Isidore Cemetery. Visitation Friday 4:00-8:00 p.m. In lieu of flowers, donations may be made to the Bloomingdale Fraternal Order of Police Lodge 175. Donald Morris, long time resident of Bloomingdale, passed away in his home on Saturday, November 30, 2019.  Don was 86 years old and lived a long and productive life.  In the late 1950s Don started a drywall construction company called Elmwood Park Drywall and Painting Corp. Over the next several years this became one of the largest drywall companies in the western suburbs employing more than 80 employees. The business moved from the Elmwood Park area to the western suburb of Addison. As Don's experience grew the business moved to Bloomingdale and became a full-service construction company, Donald E. Morris, Enterprises, Inc., building single family residences, apartment buildings and commercial properties. Don built more than 3,000 units for people to inhabit.  Having a hands-on approach, he met and talked with virtually every homeowner.  Don was honored with the cover of Builder-Architect magazine in February 1985.
Don Morris Projects
"Medinah on the Lakes"- 45 acres purchased and zoned for 360 high rise multi-family units with several acres donated to the local park district.
Southwest corner of Glen Ellyn Road and Lake Street-zoned for 19, six-flat apartment buildings sold to a builder.
"Turek & Heller Tool & Die Factory"-constructed, leased and sold.
28 Acre Farm in Medinah-zoned for 360 multifamily units eventually sold to the Forest Preserve District.
"Parkview Estates"-purchased and zoned for single family, duplex and three-flats totaling 360units.
"Parkview Commercial"-zoned for offices and retail along Irving Park Road adjacent to the train station.
"Brookdale Estates"-in Bloomingdale consisting of 360 single family, duplex and triplex homes as well as a commercial building anchoring the project.
"Country Club Estates"-allowed for the construction of an 8 story, 182 unit apartment building. The project grew to include Royal Court, On the Park and Villa Way totaling more than600units.
"Tiffany Pointe"–located in Bloomingdale on the corner of Bloomingdale Road and Schick Road, a beautiful building offering 53,000 square feet of rental and condo space for all types of businesses.
"Founders Pointe"–located in Bloomingdale off of Bloomingdale Road, across from the police station, this upscale subdivision consisting of 100single family homes.
"Los Lagos"-located in Bloomingdale off of Schick Road consisting of 20, million-dollar custom-style homes.
"One Itasca Place"-condominium buildings consisting of two, seven story buildings with 140units with two levels of underground parking.
"Rosedale Estates"–Located in Bloomingdale in a secluded area off of Lake Street this subdivision consists of 35 luxury ranch homes catering to the upscale buyer.